---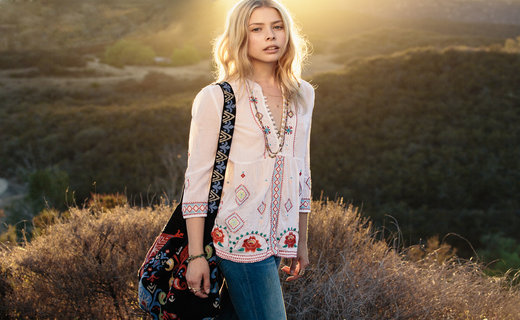 Just like the universal and timeless appeal of a great song, Johnny Was designs clothes that cross cultures and defy trends.
With a bohemian spirit and a true sense of authenticity, we take our inspiration from anything that is beautiful, genuine and special—a striking piece of artwork, the luxurious hand-stitching on a vintage dress or the natural simplicity of a vibrant bougainvillea.
Our signature embroideries and effortless silhouettes are unparalleled. An aesthetic that embraces our California-based lifestyle but always with a global vision.
It's the gorgeous details in life that make it beautiful, and that's what we strive to create with Johnny Was. Embrace the beauty, look beyond and enjoy the journey.
Check out our new store across from Pottery Barn.
Michael Kors Week
Now through September 25, 2019 | Macy's
It's Michael Kors Week! Michael Kors Jewelry, Traditional Watches* & Smartwatches are 25% OFF *...
Now Open!
Now through September 30, 2019 | UNTUCKit
UNTUCKit has opened in their new store next to Talbots. We started UNTUCKit because we couldn't find...