---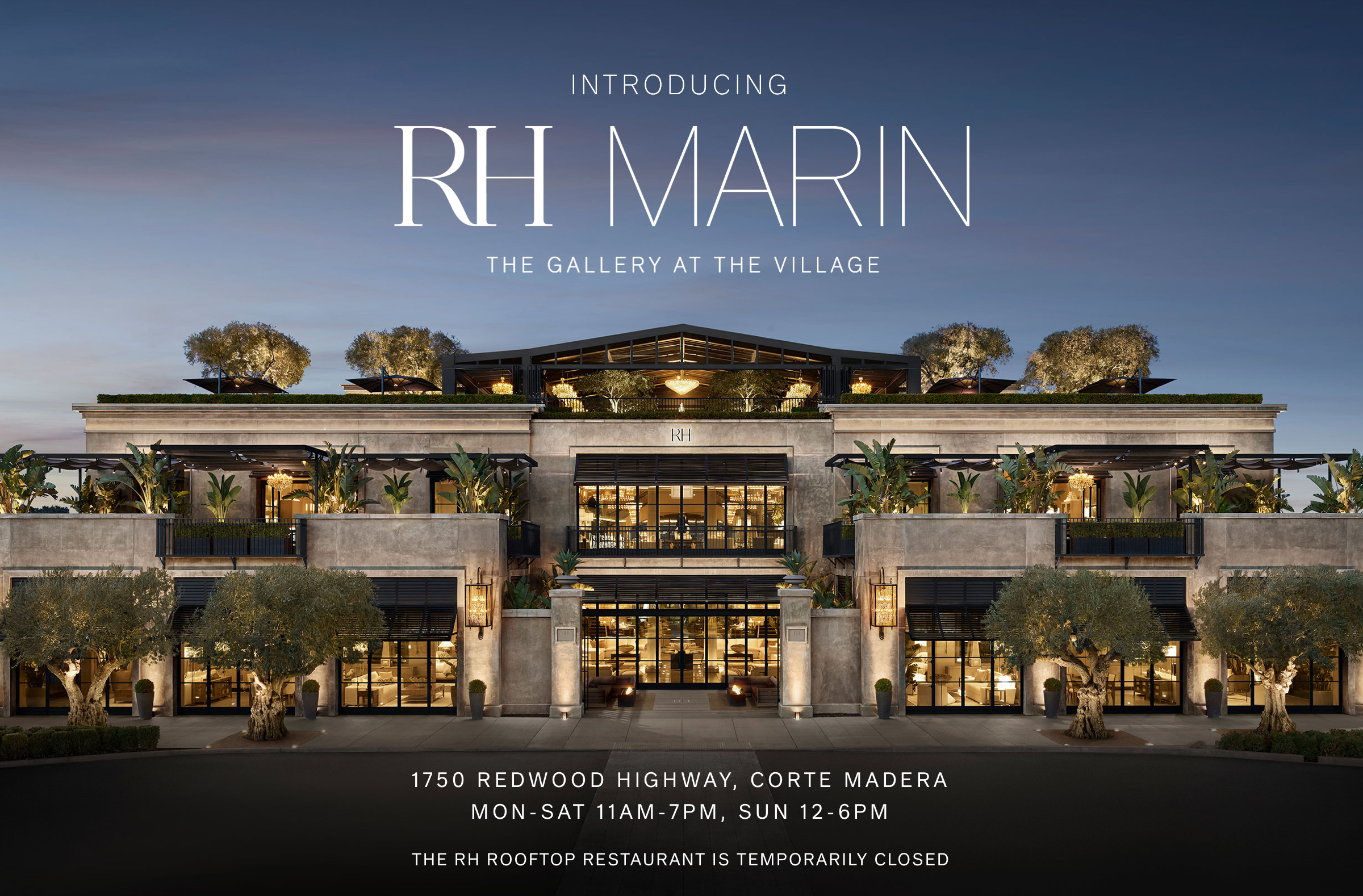 Introducing RH MARIN, The Gallery at the Village.
Commanding three levels of interior and exterior space, RH MARIN blurs the lines between residential and retail, indoors and outdoors, home and hospitality. This innovative experience features artistic installations of home furnishings in a gallery setting, showcasing RH interiors, RH Modern and RH Outdoor.
RH MARIN also includes an interactive design atelier offering professional design services.
Our doors are now open. We invite you to safely shop our inspiring spaces.