Experience Electra Meccanica
---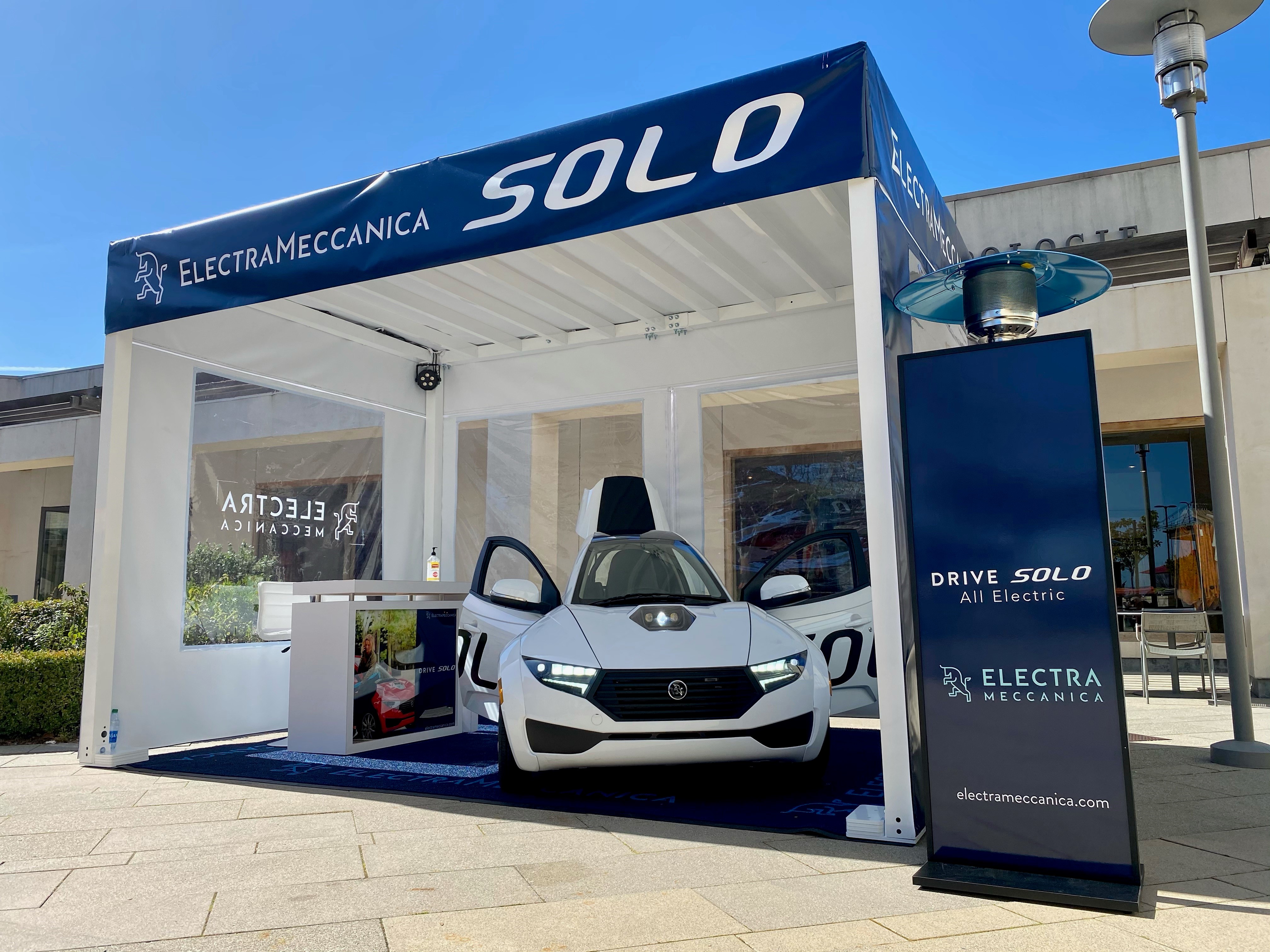 On Display Now in the Nordstrom Court
Every day, 119 million North Americans commute using personal vehicles— and 105 million of them commute alone.
Step into the future of driving. Reduce your gas bill to zero. Eliminate your environmental impact. Turn your commute into the highlight of your day.
Dynamic Performance
You don't have to give up performance when you give up gas. Zero to 60 in 10 seconds. Top speed of 80 MPH.
Your SOLO accelerates your commute while reducing your environmental footprint. Sustainability has never looked—or felt—better.
Learn More Here
Faherty Brand Is Now Open
Ongoing | Faherty
Stop by the new Faherty store at The Village! Faherty is a family-run brand committed to building a...
Style with Purpose
Now through April 30, 2021 | Everything But Water
These styles support ocean conservation and honor earth month. Visit our store for more details.