---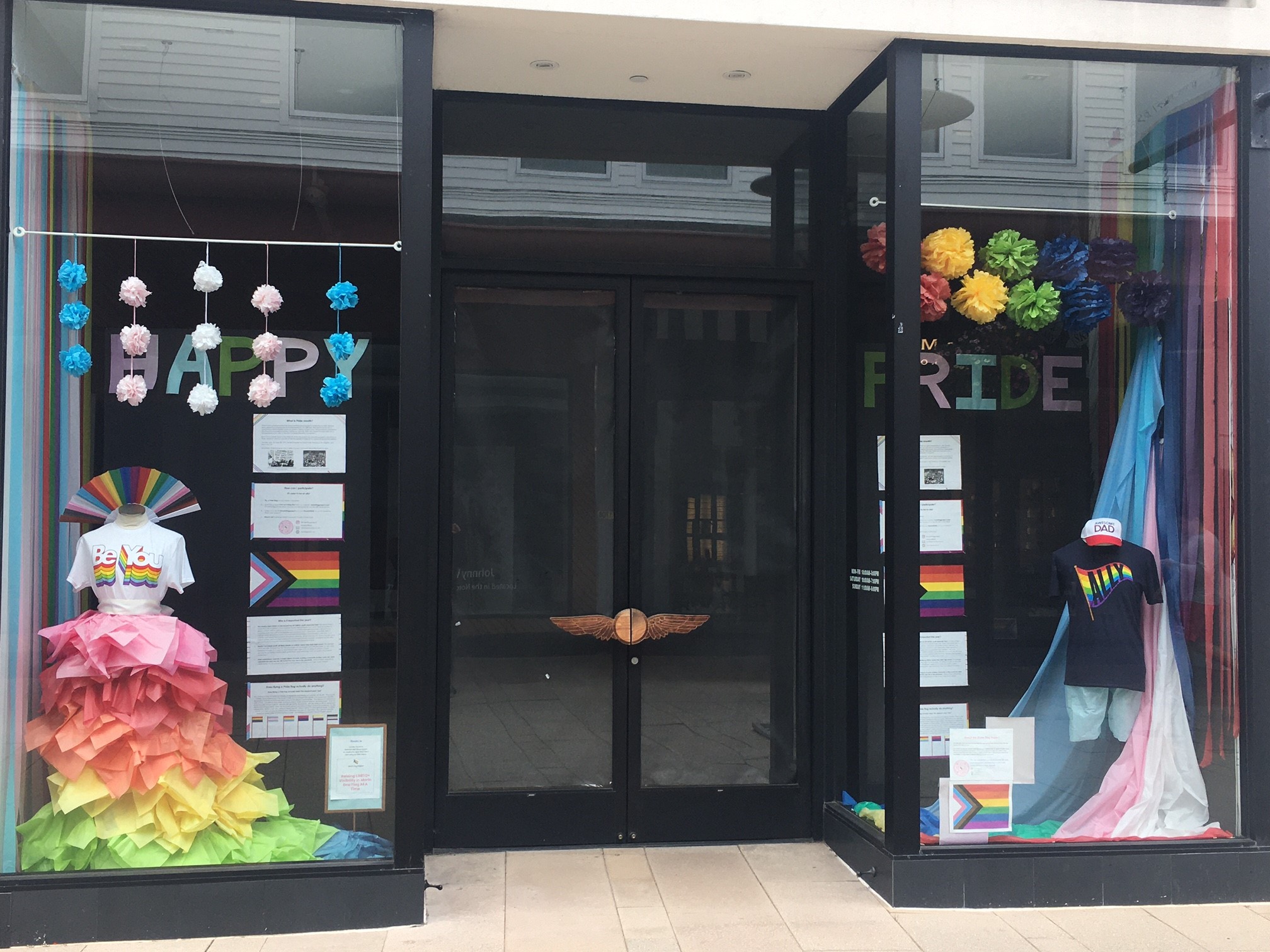 Happy PRIDE month!
Special thanks to Caroline Goodrich, Redwood High School student for creating the Marin Flag Project and styling our beautiful PRIDE display.
View Caroline's window next to Williams Sonoma, off Center Court.
Raising LGBTQ+ Visibility in Marin One Flag At A Time
For More Information
NO COST COVID-19 Vaccination Clinic
Now through June 24, 2021
THURSDAY, MAY 27th, JUNE 3rd, JUNE 17th and JUNE 24th / 9:30AM to 6:30PM CENTER COURT The Village ...
Summer Core Collection
Now through June 30, 2021 | Warby Parker
They're here! Warby Parker's new Summer 2021 frames, that is. Try on their biggest collection yet.